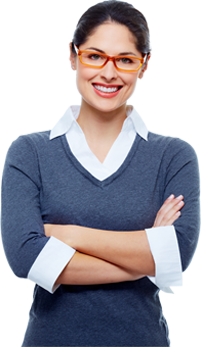 Welcome!

Prime Accountancy Services
Prime Accountancy Services Ltd is London based chartered certified accountancy firm. We provide a wide range of accounting, taxation, compliance and business advisory services to UK and overseas clients.
We are Qualified, Experience and ACCA regulated Accountant.
Why Choose Qualified and Experience Accountant?
The term accountant is not regulated, so in fact anyone can call themselves an accountant regardless of their background, experience, training or professional qualifications.
Should I be concerned?
Unqualified accountant who do not have the ability to advise clients on all aspects of accountancy and taxation may get it wrong. If the accountant gets it wrong it will be their client who ends up in trouble. This can result in HMRC imposing fines, penalties etc.
How do I identify if my accountant is qualified?
There are of course formal accounting qualifications and on gaining these, an accountant would be known as qualified.
Examples of qualified accountants are those that are members of recognised accountancy bodies such as:
Association of Chartered Certified Accountants (ACCA or FCCA)
Institute of Chartered Accountants in England & Wales (ACA or FCA)
Institute of Chartered Accountants of Scotland (CA)
Institute of Chartered Accountants in Ireland (ICAI)
Association of International Accountants (AIAA or FAIA)
Association of Accounting Technicians (MAAT)
Should you only use a qualified accountant?
An accountant who is a member of a recognised accounting body required follow the rules, standards, ethics and guidelines set by their professional body.
In addition, if they offer accounting and tax services directly to clients they have to gained sufficient experience to hold what is called a Practicing Certificate. This certificate is only issued by their accounting body once they have shown evidence of the necessary experience.
Accountants holding such a Practice Certificate and providing services to clients are required to take out professional indemnity insurance. Such insurance gives their clients protection in the unlikely case of a complaint or litigation being brought.
It cannot be assumed that your accountant is qualified and you should always check.
Are all qualified accountants good and unqualified accountants bad?
This is certainly not the case.
There are many excellent qualified and non-qualified accountants around. Often an unqualified accountant is referred to by the term QBE or qualified by experience.
The challenge is in just how you measure the experience of a QBE accountant.
Formal training ensures that accountants have been exposed to many, if not all aspects, of accounting and taxation that they may encounter. Whilst it is essential that the accountant keeps the knowledge up to date in a constantly changing space, at least they have a base knowledge.
A QBE by their very description learns by experience. If they have not experienced a particular aspect of taxation or accounting they will not have learnt about it.
What if qualified accountant gets it wrong?
Qualified accountants who are members of a professional body must also have a complaints procedure in place.
The procedure should clearly state what a client should do if they have an issue with their accountant.
Included in the complaints procedure will be the right for the client to complain to the relevant professional body should they not be happy with the handling of their complaint by the accountant.
In the unlikely event of a serious disciplinary matter, the accountant could be struck off by its professional body as a result of a client complaint.
How can I ensure that I select a good accountant?
Here are some simple tips to make sure you get the right qualified accountant for your business.
Check what qualifications that they have
Check the years of experience that they have in providing similar services to those that you need
Are they regulated by a professional body
How do they ensure that all of your deadlines are met and that fines will not be imposed?
Are they proactive and respond queries without delay
How can they add value in your business
Do they have professional indemnity insurance
What is their complaints procedure
Do I need a local accountant or can I use a remote one?
Traditionally businesses have always used a local accountant. However, the world of business has changed significantly over the last few years. The use of the internet, social media and new IT technology has revolutionised the way that businesses operate.
The main advantage is that they are available, generally by email and/or telephone, during the year and not just at the obligatory annual face-to-face meeting.